Corporate Investigations
Home > Services > Corporate Investigations
About Us
Hungary Corporate Investigators, is a leading investigation and risk protection group that aims to provide high quality services all across the globe in support of its clients. more about us
Our Services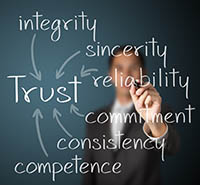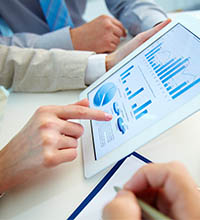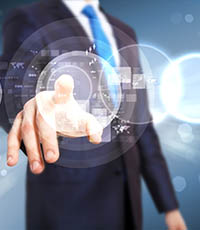 Corporate Investigation Services in Hungary
Warm greetings from Hungary corporate investigators, we are providing best in class corporate investigation services in Hungary. We are also proud to launch our online portal of our investigators in Hungary; www.hungarycorporateinvestigators.com.

We are providing a spectrum of corporate investigation services in Hungary, which is widely used by our international and local clients. Our organization is working from over a decade for the protection of our clients business. We highly recommended sinking corporate houses to use the excellent services of Hungary due diligence investigators for better solution of all business and corporate problems. Corporate investigators in Hungary have the capabilities and caliber to provide the best in class investigative services to its clients. Our investigators are well experienced and have immense knowledge of conducting an investigation of corporate nature. This helps us stand high in front of our competitors and serve our clients better in terms of quality. No matter how difficult the situation or matter is Hungary corporate investigator team will always find the unique solution to your problem.

From our wide range of services, below is the list of most used Hungary corporate investigation services:
Corporate Financial Investigations in Hungary
Director Investigation & Dealing in Hungary
Corporate Due Diligence Investigation in Hungary
Secret Commissions & Kickbacks in Hungary
Fraud Investigation in Hungary
Personnel Vetting & Background Checks in Hungary
Pre-Litigation Investigations in Hungary
Corporate Background Screening in Hungary
Internet Investigations in Hungary
Activity Checks in Hungary
Pre-Post Employment Screening in Hungary
Competitive Intelligence Investigation in Hungary
Asset Tracing Investigation in Hungary
Corporate Record Research Investigation in Hungary
Today, in this corporate world each business requires corporate due diligence investigation services in Hungary. So, that desired goals can be achieved, trustful employees can be hired and most importantly this provides a safer environment which results in good growth of the business. We have been conducting corporate investigation in Hungary, from years now and have expertise in providing risk mitigation services to our clients in Hungary.

Corporate fraud spoils the atmosphere of a business with numerous losses to properties & assets. Corporate Intelligence investigations in Hungary will help you mitigate such risks and take precautionary steps at an early stage. Our due diligence officers in Hungary have complete in-depth knowledge of how fraudsters conduct corporate frauds and they are also able to provide a clear picture to our client's so that the targeted goal can be achieved.

We are consistent at our work and our investigators in Hungary are complete professionals who can undertake any corporate investigation matter with ease. Our investigators are well experienced and have the complete know how on conducting discreet enquiries wherever necessary, and are experts in conducting covert and overt operations. Most of our investigators are operating in various locations of Hungary including other major cities like Budapest, Debrecen, Miskolc, Szeged, Pecs, Gyor, Nyiregyhaza, Kecskemet, Szekesfehervar, Szombathely, Szolnok, Tatabanya, Kaposvar, Bekescsaba, Zalaegers.

How to contact corporate investigator in Hungary and many more questions might come in your mind, the answer is simply the Hungary corporate investigation agency. To know more about our Hungary corporate investigation services or to acquire any of our corporate risk investigative services in Hungary, kindly write to us at [email protected].