About Us
Hungary Corporate Investigators, is a leading investigation and risk protection group that aims to provide high quality services all across the globe in support of its clients. more about us
Our Services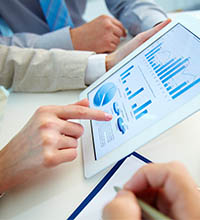 About Hungary Corporate Investigators
We're well-known corporate investigation agency in Hungary and providing corporate risk protection services to various business houses, individuals etc. The main aim of Hungary corporate investigators is to offer investigation services to National/International clients like Law-firms, Fraud Examiners, In-house counsels, International Corporate Investigators, Exporters, Insurance Companies, Financial Institutions and other private individuals in all major parts of Hungary.

With an aim of achieving good corporate governance in Hungary, companies are moving ahead in their processes to bring the best policies, effective management, quality operations and highly motivated staff. So that well standardized operations and enhanced outputs can be achieved. To make this possible, it is necessary to work smoothly in the market and also protect themselves from fraudsters in the market who can harm your business. We hereby are serving corporate investigation in Hungary, to mitigate several risks which can harm your business in many ways. Corporate Intelligence investigation in Hungary is the key service we offer to our clients and they are satisfied with our work and reports we offer.

Hungary corporate investigation services offers an extensive range of investigative and intelligence services in Hungary such as; Corporate Fraud investigations, Business/Market Intelligence, Corporate Due Diligence, International Background Verifications, Fraud Claim Investigations, IP Right investigations and Enforcement, etc. in all parts of Hungary and worldwide. Our corporate investigative services in Hungary are highly competitive and follow well-organized ways to defend the clients' businesses in Budapest or any other region of Hungary. We maintain good relations with our partners & associates, so that we are always available to serve our clients better in every possible way. Corporate investigators in Hungary are the first choice of businesses; individuals etc. in Hungary as we eliminate the risk of leakage of highly confidential information and internal disputes of the organization. Our investigators in Hungary are well experienced and can handle any kind of investigation matters with ease.

Our strong profile is a proof of our success rate and experience in the field of corporate investigation and protection services in Hungary. We also have capabilities of providing best quality corporate risk investigation services in Hungary and other regions including Budapest, Debrecen, Miskolc, Szeged, Pecs, Gyor, Nyiregyhaza, Kecskemet, Szekesfehervar, Szombathely, Szolnok, Tatabanya, Kaposvar, Bekescsaba, Zalaegers.

Now when you know how to contact corporate investigator in Hungary, feel free to contact us when required. We are a one stop solution for all your problems. To know more about our Hungary corporate investigation service or to acquire Corporate Intelligence investigations in Hungary, kindly write to us at [email protected].