Corporate Risk

Investigation Services

Business Background Investigation, Corporate Due Diligence, Competitive Intelligence investigation, Corporate & Business Intelligence, Litigation Support Investigation, Corporate Record Research more

Intellectual Property

Rights Investigations

Trademark, Copyright, Design and Patent Infringement Investigation, Parallel Trade Investigation, Gray Market Investigation, Conduct & Organize Criminal/Civil Seizures, Customs Protection more

Backgrund Check

& Documents Verifications

Employment Background Screening, Education Qualification Verifications, Registration & Certificates Checks, International Public Record Investigations, Other General Verification Services more
About Us
Hungary Corporate Investigators, is a leading investigation and risk protection group that aims to provide high quality services all across the globe in support of its clients. more about us
Our Services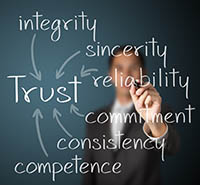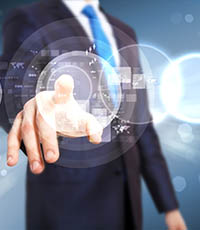 Hungary Corporate Investigators
We are pleased to have you on our online portal of Hungary corporate investigators and are looking forward to assist you through all your investigation requirements in Hungary.

Our partner Mr. Andreas H. Nehyba is the owner of Agency Xtrace, which is considered as the best corporate investigation agency in Hungary. Mr. Andreas is licensed by the Hungaryn law and registered in the commercial register (FN 305 014 a, commercial court, budapest). Mr. Andreas has been serving his clients from years and has complete knowledge and experience of conducting investigations of different nature. We have a huge list of satisfied clients, who are happy with the assistance and solutions provided by us. A few are still with us and regularly contact us for any of their investigation requirements.

Hungary corporate investigators are the providers of complete range of corporate investigation services in Hungary. The main aim of Hungary corporate investigator is to offer investigation services to National/International clients like Law-firms, Fraud Examiners, In-house counsels, International Corporate Investigators, Exporters, Insurance Companies, Financial Institutions and other private individuals in all major parts of Hungary. Being locally present in Hungary, we are well aware of the local Hungaryn laws & regulations to work with. Hungary corporate investigation services are offering extensive range of investigative and intelligence services in Hungary such as; Corporate Fraud investigations, Business/Market Intelligence, Corporate Due Diligence, International Background Verifications, Fraud Claim Investigations, IP Right investigations and Enforcement, etc. in all parts of Hungary and worldwide.

Our work in Hungary has earned us a reputation of providing seamless corporate risk investigation service in Hungary at economical rates. Corporate risks are in the air and no one can be trusted blindly, we eliminate those hidden risks for you and make the actual facts visible. Corporate investigative services in Hungary help you from various fraudulent activities which are about to happen in corporate sector. Corporate investigators in Hungary are the first choice of businesses; individuals etc. in Hungary as we eliminate the risk of leakage of highly confidential information and internal disputes of the organization. Our investigators in Hungary are well experienced and can handle any kind of investigation matters with ease.

Our Corporate Investigations in Hungary is highly competitive and follows well-organized ways to defend the clients' businesses in budapest and entire region of Hungary. We maintain strong bonds of relationship with all our partners & associates, so that we are available to serve our clients anywhere and at any point of time. They also help us to serve intelligence and investigative services to the clients located all across Hungary including budapest, Graz, Linz, Salzburg, Innsbruck, Klagenfurt, Villach, Wels, Sankt Polten, Dornbirn, Steyr, Wiener Neustadt, Feldkirch, Bregenz, Wolfsberg.

How to contact private investigator in Hungary? Well, if you are reading this and require any kind of investigative assistance, feel free to contact us. To know more about our Hungary due diligence investigation services or to acquire Corporate Intelligence investigations in Hungary, kindly write to us at [email protected].